We welcome families of all sizes to our ministries. Whether you are a couple with children, or you are a single parent looking for extra support and spiritual growth, our church is here to serve you. Of course, the first family we want to make you a part of, is the family of God by helping you walk on the true path to salvation through repentance, being baptized in the name of Jesus, and being filled with Holy Spirit. Furthermore, we do so much throughout the year to bless families not only with the Word of God but with free giveaways of food, toys and school supplies, with special events and with fun youth activities. We strongly encourage you to become a part of our church family. On Site Location:
1311 Veterans Memorial Highway SW
Mableton, Georgia 30126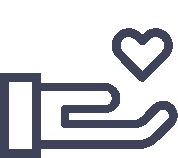 "But this I say, He which soweth sparingly shall reap also sparingly; and he which soweth bountifully shall reap also bountifully."